EDIT: okay, here 'tis - the measure that's vexing me is the one on the middle line, and the LH trill going into it, but I figured I'd give context: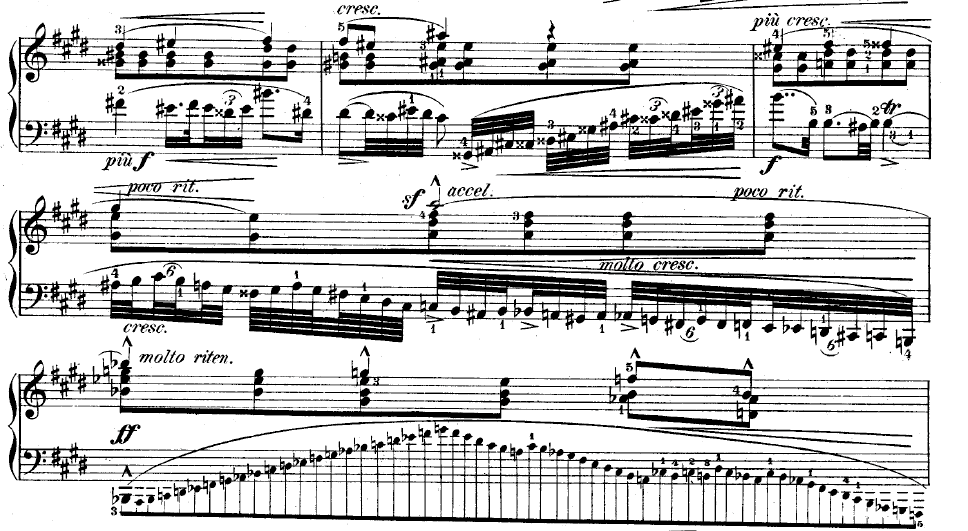 I haven't even decided which fingers to use for the trill yet. I'm leaning towards 1-3 now, with 1 on the B and 3 on the C# (this score agrees with that, but IIRC my Mikuli edition does not - edit, I checked, and Mikuli doesn't even suggest a fingering there. So I guess it's a good sign that the fingering I was leaning toward was suggested by
someone
).
When I originally began working on this piece, I figured that other measures would give me more trouble than this one (for instance, that measure on the 3rd line), but no...it's this one.